I know you are wondering how it came to pass that a Colorado native who who loves to root for the Green Bay Packers, Jeff Linroth is talking Detroit Lions with a huge fan of theirs. Of all the options available for conversation, how could this perennially poor performing pariah of pro football find its way to the top of the list. I saw one of my favorite brother in laws…someone I really enjoy being around but only spend time with once every few years. The list of reasons why he is a cool guy that is a joy to be around is long. He has only one significant character flaw…he loves the Detroit Lions.
So after catching up on the usual family, personal, and professional niceties we got down to the important business of reviewing the Lions' latest missteps (to put it politely). We agree (after conducting all of the research that such an important matter warrants), that their management team is responsible for creating more suffering among the team's fans than any other in the NFL. Here is a team with a storied history of bringing in and keeping some of the most talented players ever. We're talking Barry Sanders, Billy Sims, Doak Walker, and Mel Farr. How about Mike Lucci, Stephen Boyd, Chris Spelman, and Joe Schmidt? Don't forget defensive backs Lem Barney, Dick LeBeau, Jack Christiansen, and Dick Lane. This brings us to the quarterbacks….of which there have been precious few worthy of mention. Bobby Layne of course! He was the leader of the last two championships the Lions won…back-to-back. Greg Landry and Erik Kramer were respectable. This brings us to the best quarterback in Lions history…the one who got Jeff talking about the Detroit Lions, Matthew Stafford.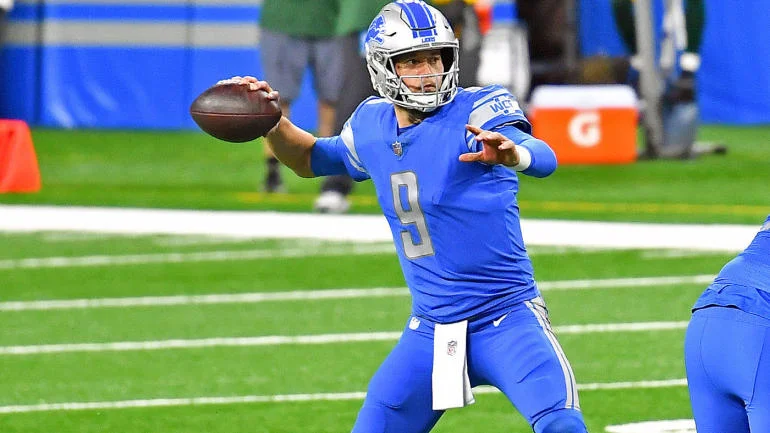 After 12 record-setting years (with a mostly woeful cast of teammates and no championships), the Lions traded him to the Rams for a former overall number 1 pick in the draft who was so mediocre that he did not play in his first season. This is yet another regrettable sequence in Lions history – noteworthy enough to get Jeff talking Detroit Lions…not a favorite activity for anyone…even their fans.